Sports tracksuit
Product categories of Sports tracksuit, we are specialized manufacturers from China, Sports tracsuits manufacture in China, Mens Sports Jackets suppliers/factory, wholesale high-quality products of Custom Sports Jackets R & D and manufacturing, we have the perfect after-sales service and technical support. Look forward to your cooperation!
China Sports tracksuit Suppliers
Sports Jackets Introduction

We are professional in making sports jackets wear new season of new style with OEM and ODM are available. High quality and new design help you develop your market,competitive prices win many customers for you and timely fast delivery ensures you the timely selling. We have strong art team and experienced sample designers.
Your success is our business. For the details of sports jackets information as follows:

1. Products working process:

Before Sewing :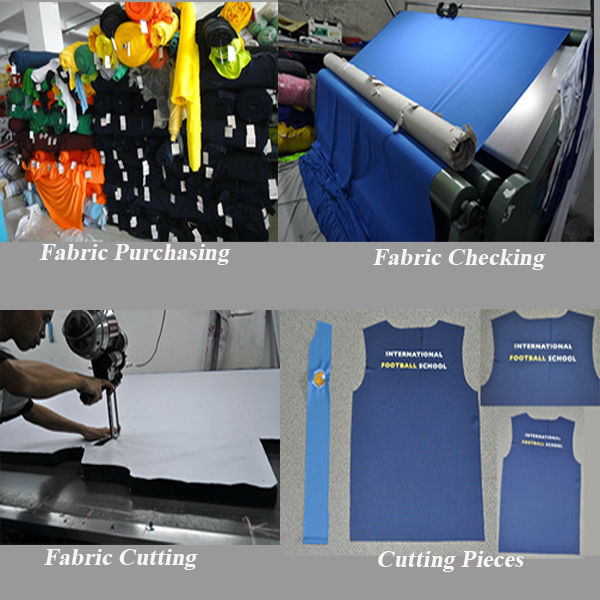 Sewing Procedure: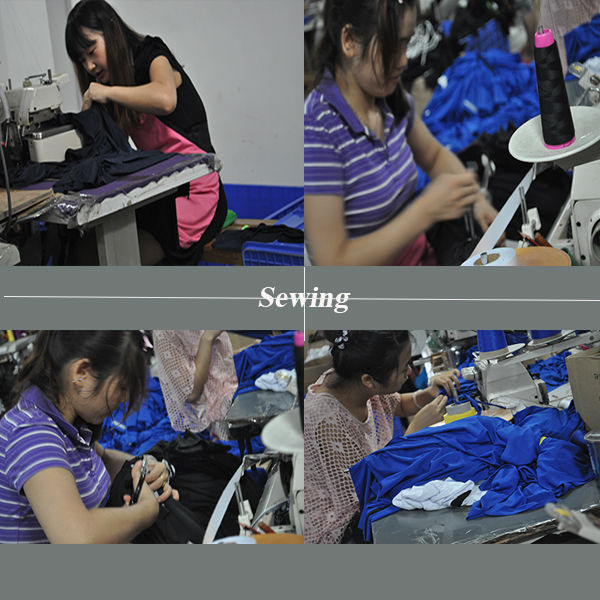 Embroidery Procedure: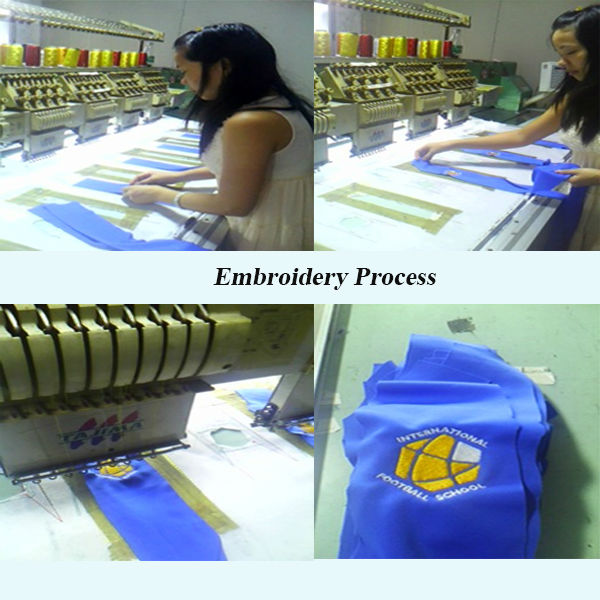 Inspection & Package :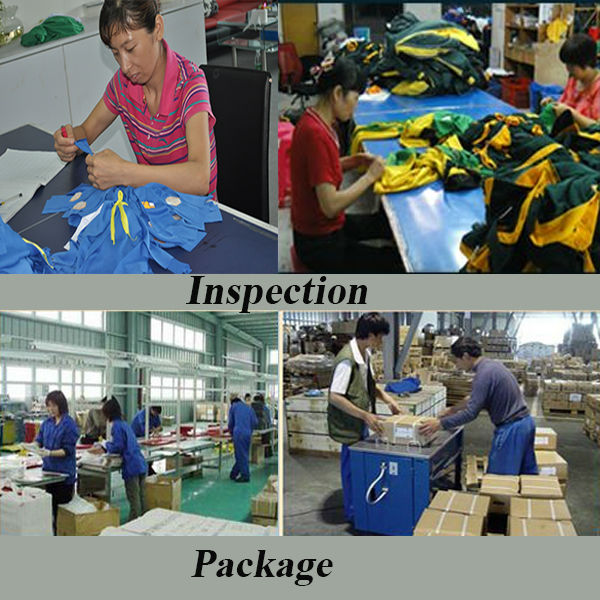 2. Brief introduces sports jackets process:
Our uniforms have several of styles, like football sports jackets, basketball jackets, and baseball jackets and so on .We mainly are making styles according to the trend of the market and customer demands. In all, we are walking the forefront of the market,also keep up with the needs of customers as request for our ultimate logo [Good quality. Good price. Good service".
Making process for sports jackets as follows:
1. Before designing the style of sports jackets,we will make full investigation to know market information and customer demands
2. Base on survey, our Professional designers draw a sketch or express the creative clothing renderings with their unique understanding
3. Determine the design scheme: Consider technology and the details. From color, texture, to determine the complete type and post-processing aspects in conformity with the ideas of the fabrics and Accessories, etc
4. Sample making: Determine the proportion of different for the sports jackets, the size of the correct position, and draw the cropping pattern and its constituent parts, through the sample further review of design scheme, and working hours calculation, preparation process, for the workshop production scheduling
5. Review the samples of different styles with the sports jackets by responsible person
6. Confirm with customers the samples of sports jacketsas customer request and get ready to produce the orders
7. Production---Fabric Weaving---Fabric Cutting---Printing---Embroidering---Ironing---Sewing---Quality Inspection---Delivery
3. Order process for sports jackets:
4.FAQ for sports jackets:
1, What is your MOQ?
Our MOQ is usually 10pcs for sports jackets(stocks), But the more the cheaper.
2, What is your delievery time?
The time of delievery is often 5~7days,if no print,about 3days can be completed.
3, What is your payment terms?
If order large quantity ,we accept 70% T/T in advance,30% in the period of shipment.
4, How should you pay?
Pls contact us ,we will give you the way you pay.
5, What is the location of your company?
Our company is located in Zhejiang,China.If you would like to have a visit, you are much welcomed.

6, What is your main products?
Our main products are soccer jersey, Basketball uniform,Kids jersey,Ladies jersey,Techfit jersey,polo shirt,Traning jersey,Jacket.
7, How about the samples?
We could send you the samples but the samples are charged.After the order is confirmed, we would pay back the sample fee.Please be rest assured of that. Essentially we sometimes send the samples for free.
8, How about the quality?
You can reference the quality by the clearly photos,each part details,make sure official version and original quality
9, Sample time?
If you want see the sampe,we have enough stock for you choice samle type,can sent it right now!


5.Company advantage:

1.wholesale OEM high quality sports jackets
2.OEM & ODM available
3.Various kinds of designs as customer request for the jackets
4.high quality and new designs help you develop your market
5.competitive prices win many customers for you
6.timely fast delivery ensure you the timely selling

6.About us:

Our company is proud of having young and energetic staff members who excel at both sportswear business and sports. Their involvement in sports enables our products to stand at the forefront of the market. Our forte is "a full coverage of sublimation printed sportswear and accessories".
Our production lines cover most of sportswear, including but not limited to: basketball uniforms, soccer jerseys, cycling jerseys, rugby shirts, American football jerseys, yoga wear, baseball uniforms, tracksuits, sports jackets,T-shirts, swim wear etc.
We are your best online source of custom-made and wholesale sportswear! Our sales team is committed to providing high-quality products with low price, outstanding service and on-time delivery! Contact us and your satisfaction will be guaranteed!